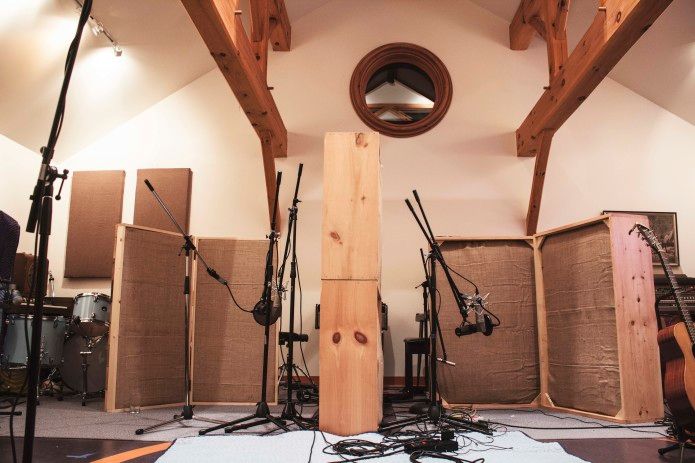 Hello wonderful friends! 
It's only been a week since we last checked in, but we've already made another $1000 - we're sitting at over $2500, that's 30% of our goal!  It's hard to express just how grateful we are to be seeing this support flowing in from family, friends, and fans. 
We've got another 'studio tale' for you this week, this time from Liv.  She goes down memory lane to tell stories about our process of recording vocals. This involved blanket forts, crying, and a whole lot more.  We spent some time recording vocals while sitting down, which really helped ground us in our performance of the song ("The Spill").  Here's a photo of our sit-singing setup above. You can also get a sense of how beautiful the space at Wildlife Sanctuary Sounds is - that round window was a wonderful viewfinder to the outside world as we worked away, morning till night! 
If you're around on December 1 in Toronto, December 7 in Hamilton, or December 19 in Guelph, we will be playing shows these days and would love to see you and deliver a great big hug! Show details can be found on our website here. 
Stay cozy! 
- Liv & Anita