Hello dear friends, 
We haven't reached out in a while - we're grateful for the space we've had and are happy to be writing you now! We've been on a journey of self-healing and re-inventing the ways that we are approaching our careers as musicians. We've been pondering: How can we be musicians in a healthy way? - for our hearts/self, and more importantly, for the Earth. We're finally rebuilding ourselves again and feeling ready to continue our journey with you. We are committing ourselves to writing a new body of work by spring's end, and will start sharing it come summer at concerts and festivals. 
While we've been hiding, some big things happened...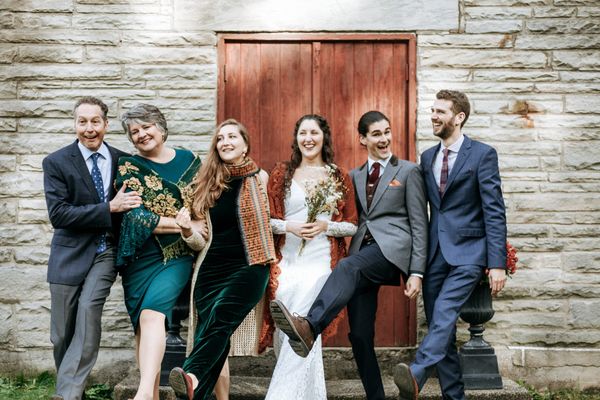 Photo from Liv and Braden's Wedding courtesy of Emily Santi 
June: Anita graduated from OCAD University! 
July: We played at Mariposa! What an honour and a joy. 
July-August: We were back in the studio with Jojo Worthington and Dave Worthen, recording a new song we really needed to share. It felt so good to be working with these two again. 
August: Anita spent 2 weeks at Haystack Mountain School of Craft learning about natural dyes. Meanwhile, Liv and Braden (Tragedy Ann) toured through ON, MB and SK 
September: Sam and Anita lived on Manitoulin for the month, learning how to harvest, preserve, bake, cook, and save seeds from autumn's glorious bounty. 
We also released a single on Sept 27 called "Tip" -- we will get to that below! 
October:  Liv and Braden got ~ m a r r i e d ~ ! What a joyous day that was! And what a wonderful reminder of the power of ~ l o v e ~ to heal our hearts, minds, and spirits. They travelled to Newfoundland for their honeymoon. This was their first non-music-tour-travel experience in many years, which gave them a lot of perspective - along with amazing hikes and local foods! 
October-November: Sam and Anita travelled to the East Coast, and got to visit some of the amazing friends we've met along our journeys in the past. Their love for the East Coast grew even more, and they are planning a possible move out there in the next few years. They played some shows as Samson Wrote, and will be returning there in April 2019 to play some more! 
November: Liv bought a HARP! Plus, plans for Anita's new banjo began brewing with Hugh Hunter at Midnight Special Banjos. Look forward to that in some of our new material ... 
November-December: Tragedy Ann toured in Europe with Moonfruits! They spent a whole month in France, Belgium, and Germany, performing as a quartet.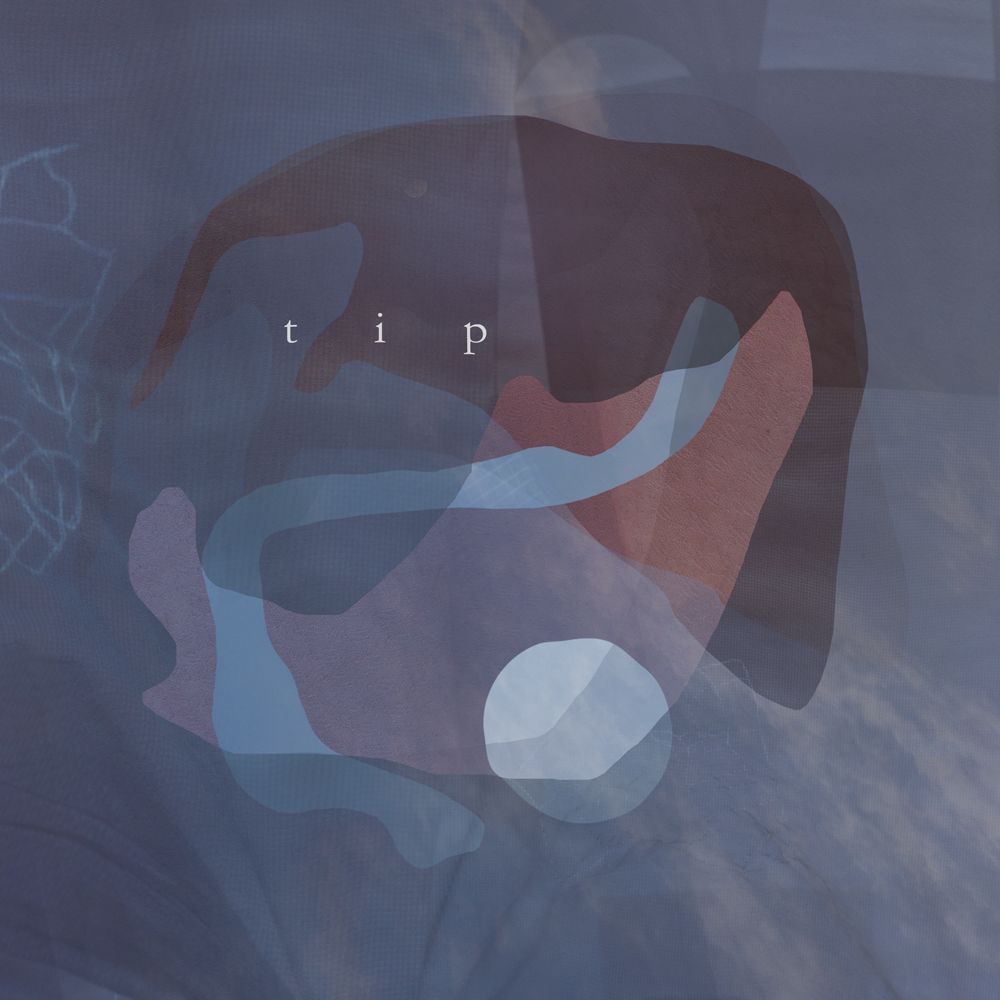 Album art by Anita Cazzola 
To cap off Climate Week in September, we released our single called "TIP". Tip is an enviro-political outcry in the face of the global climate emergency. Check out Tip's lyric video made by Sam and Anita, using images and video of water, sky, wind, and Anita's installations. 
We are deeply grateful for all the words of support we've received for TIP. It is a heavy time, but you are lifting us up with your demonstrations of solidarity and activism. 
The fight for climate justice is not nearly over. As many of you know, Australia is experiencing a direct result of climate change - it is literally burning to the ground as we speak. Thousands of precious beings have been displaced and lost, and entire communities are getting wiped out.  The lyrics of "Tip" are ringing through our heads ... "it's not if, it's when". 
W A Y S   T O   A C T : 
Donate to an organization that is helping to support wildlife and humans affected by the fires (First Nations Fire Relief Fund, Red Cross Australia and Wires Wildlife Rescue to name a few) 
Demand climate action within your local governments. 
Learn from reputable sources, from each other, and from indigenous groups in your area. 
Speak! Share information and resources outward. Inform your community on this issue. 
Share sources of LIGHT, SOLIDARITY, and RAGE as well - like Tip! 
All proceeds from Tip will be donated to Extinction Rebellion, to help raise their voices even louder. We feel strongly that this song holds power, and want to share it to as many ears and hearts as we can.  We struggled trying to boost our lyric video on Facebook - they kept rejecting it because of its direct political content and support of Extinction Rebellion. Alas, we believe in the power of people more than the power of corporations. We are calling for your help to continue to spread this song to the people who need to hear it - either to spark a light in their hearts, or to keep the light alive. 
Here's a link with all the links you need to share this song and donate in whatever way that you can. All proceeds from radio play, downloads, streaming, etc are being donated to Extinction Rebellion.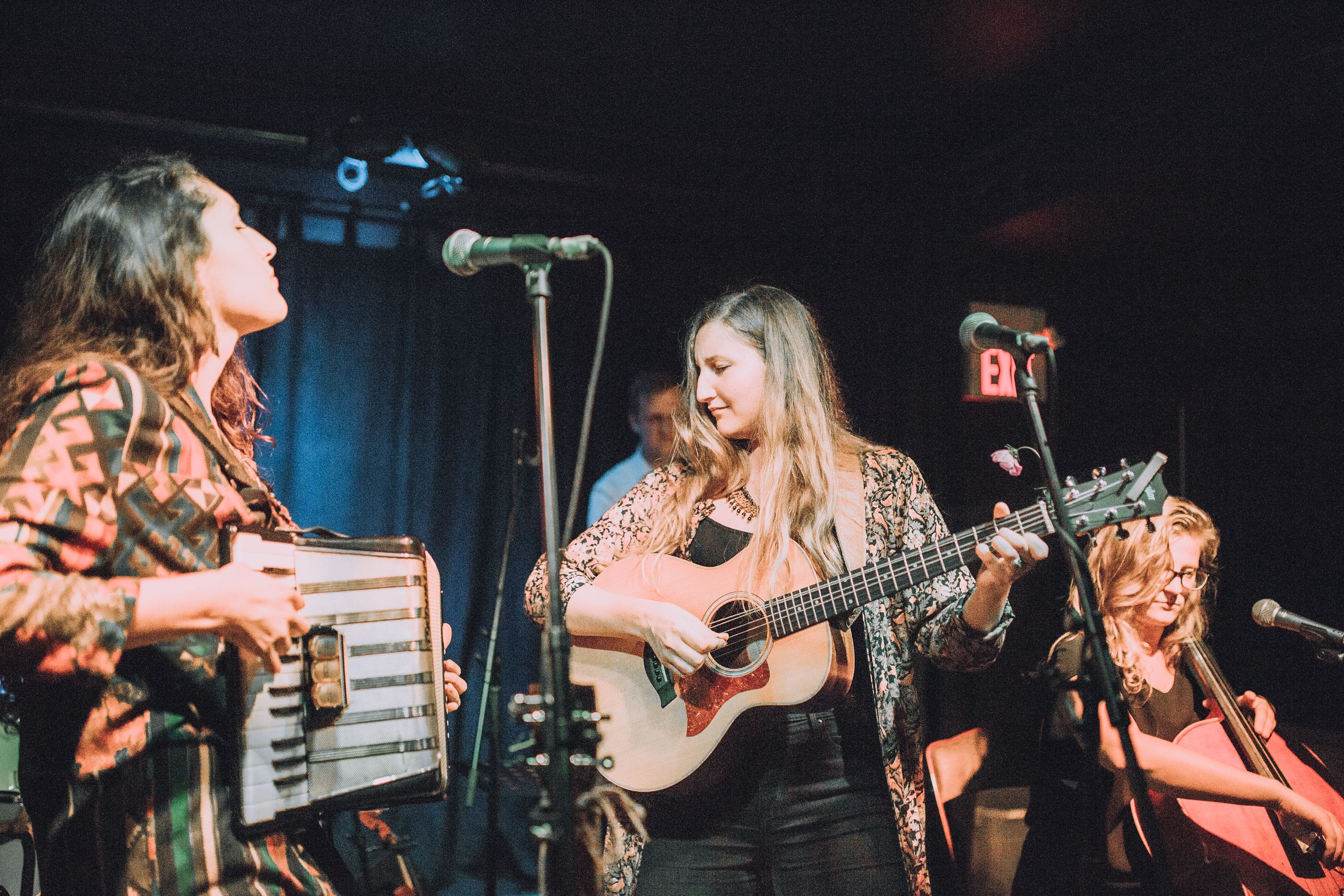 Photo by Alex Lam 
Upcoming Concerts 
We are honoured to be performing at SPEAK Music Be Kind Festival alongside so many incredible musical friends. Be Kind Festival has kindness rooted at its core - It is a gender-balanced and non-profit festival, donating profits to a different local charity every year. They endeavour to invite more kindness into our own lives and into the world. 
The Lifers are playing a long-awaited full-band set at the Tranzac on Saturday, January 18th at 5pm. Join us in honouring kindness through songs about our Earth Mother, emotional vulnerability, and radical self-care. 
We are reuniting with our dear friend and collaborator Annie Sumi in Guelph for a concert presented by Holy Smokes Fest - a festival dedicated to presenting female-identifying artists. We will be singing on each other's songs, sharing arrangements of original material and some select covers that speak to our hearts. The concert is at Brothers Brewery from 3pm-4:30pm. Bring your kids, bring your friends. This is going to be heartwarming! 
Thanks for reading, we'll be in touch again soon! 
Big hugs, 
Liv and Anita