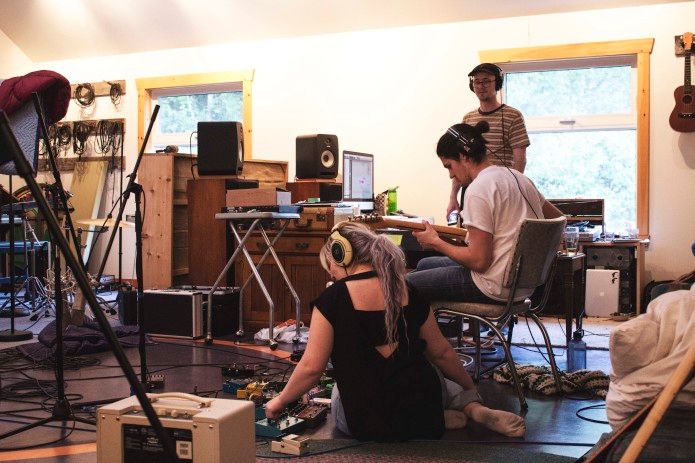 Hello dear friends, 
It's hard to believe that November is almost over! This has been such an amazing experience for us so far.  There are just 12 days left in our crowdfunding campaign, and we've still got a little ways to go! It's incredible to think that there are over 50 people who have put their faith in this project, and countless people who have also shown support through sharing the page with others.  It is truly fuelling our drive to make this record the best that it can be.  Thank you!! 
We're sending you "Studio Tales III" today, where Braden talks about our collaborative approach to arrangements and the development of his 'guitar persona' on the record. He also talks about the importance of eating nutritiously to take care of our bodies! Enjoy :) 
Again, if you find yourself in Toronto on December 1, Hamilton on December 7, or Guelph on December 19, we will be playing shows these days and would love to see you and deliver a great big hug! Show details can be found on our website here. 
Big love & big hugs, 
Anita & Liv 
xoxo